By the time February rolls around, we start to feel the drab and mundane of Winter. It seems fitting that a special day of pretty pink and red hearts (with chocolates and flowers), has been inserted in just the right place for a "pick-me-up"! I have always loved this holiday's cheery décor! And truly, it's for everyone — not just for lovers! Kids give their little "Valentines" to each other at school, parents surprise their children with a little box of candy or chocolate, etc. It's just FUN! The basic message that everyone is saying to one another is: "You are special!"
If you are looking for something that doesn't add calories, sugar spikes, or end up in the thrift store later, then Lathers for Life soap, bath bombs, fizzies, and more may be just what you are looking for! Here, we offer a nice variety of bath-enriching gifts! This year, we even have dinosaur soap for kids, neatly package for gift giving. Recipients of these fun dinosaur soap sets have told me that they love them! Here's the link if you'd like to give them to the kids in your life: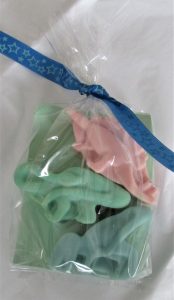 We also have a special selection for men and women alike! Do you remember the Mocha Espresso Scrub Soap that we keep restocking? Well, now it's in a special shape as well! You can check it out below: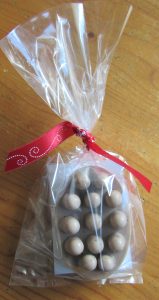 And there's more! You can see other pretty designs by going to the "Special Shapes" section of the shop!
Happy shopping and giving, and happy Valentine's Day!