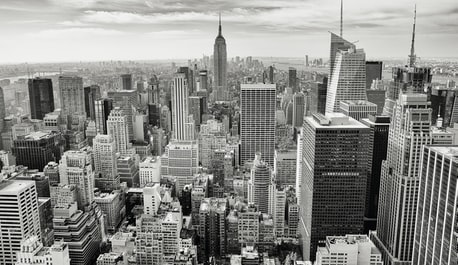 New Year's Eve is right around the corner: That fun time when all-the-world waits hour by hour for their turn to "ring in the new year". For me, that happens when the "ball drops" in New York City. I was once there the day of New Year's Eve, and ironically, my family and friends and I left in the late afternoon and missed the whole live midnight moment. Believe me, it didn't bother me to leave and miss it: I was FREEZING there in New York that day! I was happy to go to a warm house and see it on the TV. The friends that we were staying with at the time, where close enough to the city that we were able to see a few fireworks from the warmth of the top story of the house. It was fun and a nice memory.
But that was half-my-life-ago, and I have since felt so little care for this annual festive night, that I have been happy enough, on some years, to go to bed before midnight and wake up to the New Year without losing sleep! (Haha! The joys of growing older.) I've also lived long enough now, to experience the New Year in different ways.
One year, I was in England, and although we were simply in a room that could have been like any room anywhere else, the part that made it different was that Big Ben was chiming on our TV screen 5 hours before New York City's ball dropped.
Then, fast forwarding to another time in my life, I remember lying in bed in the middle of the capital city of Pennsylvania, and listening as guns were shot near and far to ring in the New Year. That was all very different from my childhood experience of playing games and eating snacks until midnight in our suburban home in North Carolina — ringing in the New Year by stepping out on the porch and shouting, "Happy New Year!" for the benefit of our neighbors to hear.
Now as I approach this New Year, I'm also tainted against the idea of proclaiming that it will be wonderful and grand and beyond any year that I have seen. I know that every day is a gift from God, and I only know for sure that I have this moment that I am in, until He calls me home to be with Him forever in the joy and happiness that I can only truly have in Him and with Him. So, rather than the full determination of what this coming year will be like, I have learned to be thankful for this moment, and know that right now, those that I live life with are here now, and now is the time to enjoy them in these precious fleeting moments.
I suppose that is a good enough point to finish up this article with, but it wasn't really the climax of what I have come to say. I'd really like to talk about thankfulness and reflection on the past year. We still have a couple of weeks left of 2021 as I write, and we have seen a lot of sorrowful things in these past couple of years (truthfully, the world is always seeing sorrows mixed with a handful of joys). It's my "goal" to think about my plans and goals for the coming year, trusting the end-results to God's all-knowing and all-loving plan, while also thinking about what the last year was actually like. It was so full for me! Full of sorrows and joys combined. And we have a lot to be thankful for as a family!
My husband got safely through the cancer journey (that we were on this year), with the toughest part being in March and even April. It was beautiful to see God's people supporting us in prayer, gifts, and helpfulness (my sister and her husband even took our son in for 3 weeks to help us through the roughest days). It was wonderful to see God answering prayers and helping John through the treatments with amazing results!
And to my complete surprise, I had a most wonderful Summer! A membership at the pool (I have never done that before), a family trip to the beach (John and I haven't had that kind of vacation in 10 years), and a family reunion with my extended family (it was a beautiful time with them!). I have SO MUCH to be thankful for, and the funny thing about us humans, is that we quickly forget that.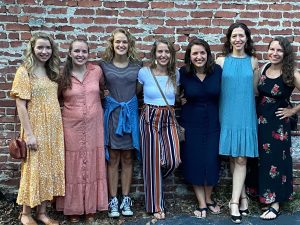 So, how about you? While you lay out your hopes and goals for the year to come, please remember to live in the moment and be thankful for each one of them. And how about a little reflection on the last year: think about it, and you will find that God has been gracious and merciful to you. I KNOW that I can say that, because He is merciful and gracious to us all and we know this even in difficult times. And most importantly, I hope that you will remember eternal matters, and that you are ready to meet God, trusting in Jesus as your Lord and Savior. There is no better place to be than in that secure place of trusting in, believing in, and walking with Him!
Have a blessed New Year!
"I love making soap, homeschooling our son (and also playing board games with him), gardening, and having a good laugh with my husband. Pro tip: Life is better when we take walks."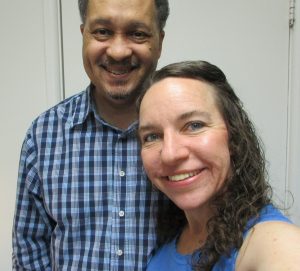 Shawna with husband, John.