One day, I said to my son, "You are going to have a babysitter tonight. Daddy and I are going on a date."
He thought, and then asked, "Are you going to get married?"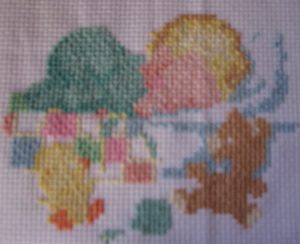 "No," I answered, "we already did that."
This sweet boy continued with his thought filled questions.
"Are you going to have a baby?" he asked.
"No –", I started, "I don't know — only God says if we are going to have a baby."
"Will He say it over the house?" came the last question.
Children so much fun and filled with wonder. Every part of their development is fun to watch and a blessing to be a part of. I didn't say that it is easy. But it's worth it and such a special gift to be able to play a role in the lives of children.
I love this kid! His questions that he asked me that day, were innocent as he was desperately trying to understand some things. And actually, I share in some of his inquisitiveness as to whether or not God will be blessing us with more children. I would love that! Truth is, I'm getting older and more tired, and well, I will be happy with more children if God blesses us with them, and I will also be happy with everything being as simple as it is with one child. Our son is such a gift from God as all children are!
I have my moments too, though, where child rearing is challenging. I realize that I may have had lofty ideas of being an amazing wife and mom, but I fall short all-of-the time! And I only have two others to think about: my husband and my son. Yet, with this small responsibility (compared to the huge families we all know), it is still a challenge for me at times. What I have learned is that you have to practice patience with one child, or with twenty. It doesn't matter. All human beings have to practice selflessness and patience no-matter-the-number of people in the family.
I don't journal as often as I'd like to, but it's very therapeutic when I do. I'd recommend it to anybody. Over a month ago, this was one of my journal entries: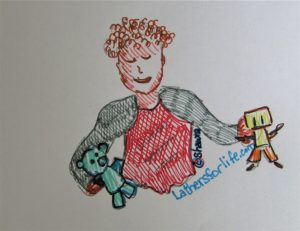 "I am blessed. I was thinking of how it's good when a mother can sit to journal, drink coffee & read without being upset at a child's noise. I found myself tempted to tell [my son] to be quiet so that I can sit in quiet. But then I realized that I have always liked the charming idea of a mother surrounded by the bustle of children's noises as a part of life. The children are just active and playing.
"And so, if it's ONE child, he should all-the-more enjoy his fun in childhood as he makes up loud stories with his stuffed animals. I mean, not only does he have no playmate here (other than [my husband] and I), but would I take away his joy of silly stories that he makes his stuffed animals act out? It's loud, but I'm so happy that he is happy. I love him so and I am blessed."
~ Shawna Marie (Wife, Mother, Homeschool Teacher, Soapmaker, Blogger)