Step into the garden and smell the roses! Here is a perfect scent for anytime of the year. This handmade soap bar is classic, pleasant in scent AND color, clean and happy! Enjoy in the shower or at the sink for each hand washing. As always, Lathers for Life handmade soap is gentle as it cleans, leaving behind a touch of good oil to soothe your skin. Skin-loving soap is so necessary, especially when we are all washing our hands so often!
(Click on photos to see in shop):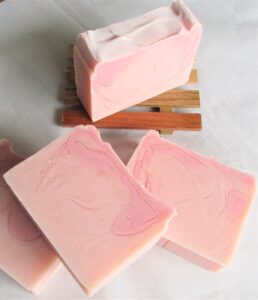 Garden of Roses soap is pink, simple, and elegant!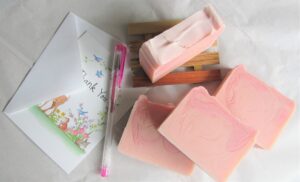 Enjoy the classic scent of rose, ever beckoning your senses!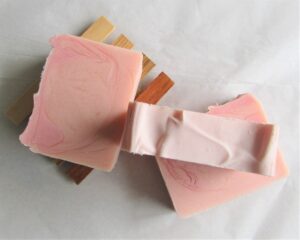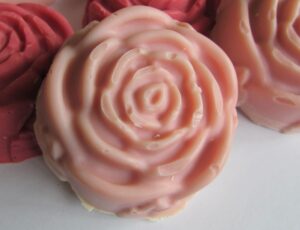 Also Available:
Rose Shaped, Rose Scented Soap
Stop and smell the roses — or the rose scented soap! This listing is for one light pink, rose-shaped soap bar in a considerable size (approx. 3.5 ounces), great for your bathroom any day of the week OR to greet your special out-of-town sleepover guests — what fun! Smells great, looks pretty.